DDR Sieger 1973-1974-1976
V Cäsar vom Rangental SCHH3 FH3 PSH2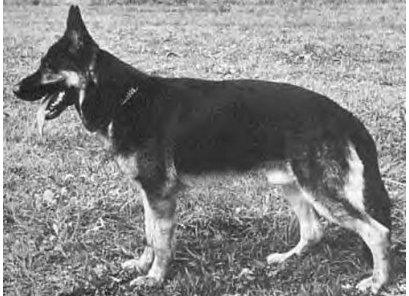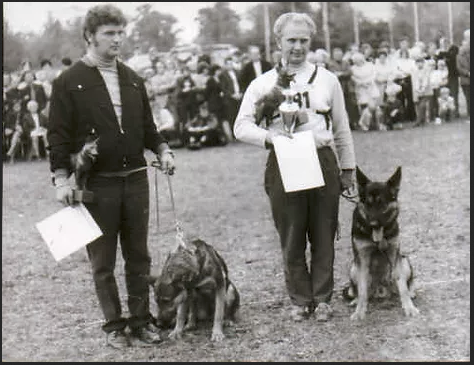 DDR Kor: A long stock haired, well built bitch leaning more towards the maternal line in her frame. Too heavily lined, but still has sufficient strength and tightens with movement. The very strong skull formation is particularly noteworthy. Slightly wide set ears. Despite the short upper arm, the forehand covers enough ground with a good shoulder position. The hindquarters are very well angled and well muscled. Very strong hock. Powerful actions in motion. Safe in behavior, sufficient sharpness and hardness. licensed in KKL 1
Translation types
Text translation
Source text
1,801 / 5,000
Translation results
This year's DDR-Siegerschau of the service* and working dogs section took place in Leipzig-Scheibenholz. Sports friend Jürgen Wodtke from Breitenholz won the title of GDR winner in 1974 with his German Shepherd Dog "Cäsar vom Rangenlar". The dream of every dog ​​sports enthusiast to stand on the highest podium has now come true for the second time.
A lot of work with the dog precedes such a title win. In addition to the daily run* and stress training, it is important to show yourself at many exhibitions. Caesar already won the special show in Zeitz in April 1974, won in Magdeburg, left the Thuringia show in Tambach-Dielharz and the Eichsfeld show in Leinefelde with the rating "excellent" in first place and defeated his strongest competitors in Stassfurt and at the Mansleid show in Klostermansfeld.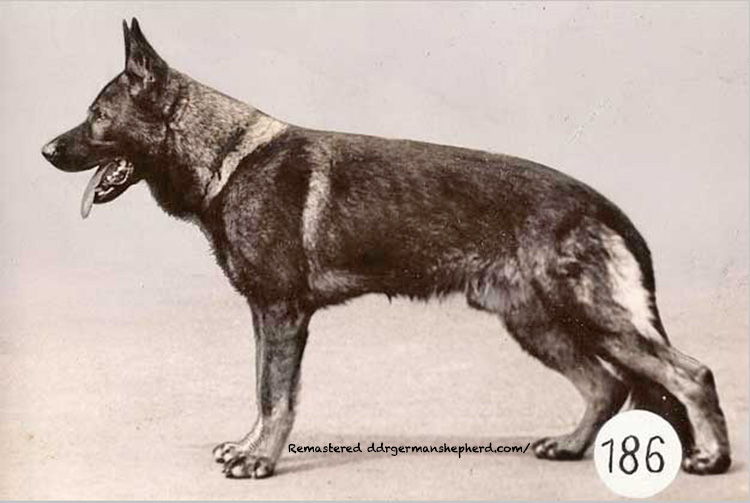 So the male was the favorite for the Sieger Show and lived up to it. After a lengthy hard duel with his strongest opponent "Gero vom Guckferhorst" he won the title of the GDR winner confidently and by far .
With this title, Caesar increases the account of the GDR winners for the small but successful Hausen basic organization to an impressive number of four.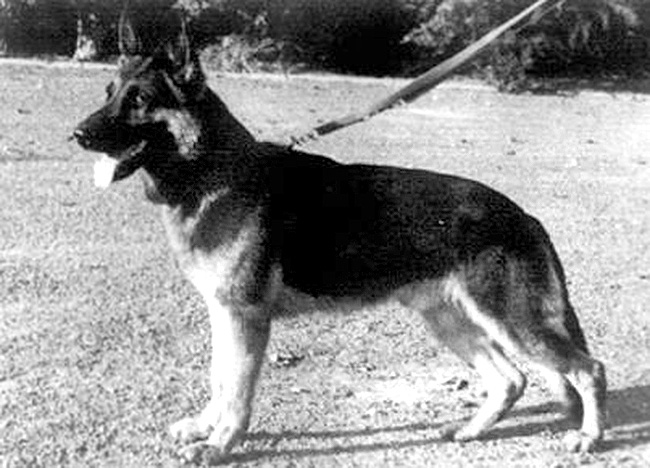 As early as 1964 Casar's father "Bodo vom Winkel" was GDR youth best, repeated this success in 1970 with the GDR victory and in 1973 was also awarded the title "Best sire". R. Hebestreit The Sportfreunde Marx and Leuker from the Presidium of the SDG present the Sportfreunde Wodtke with the Honorary Tour Photo Thielecke