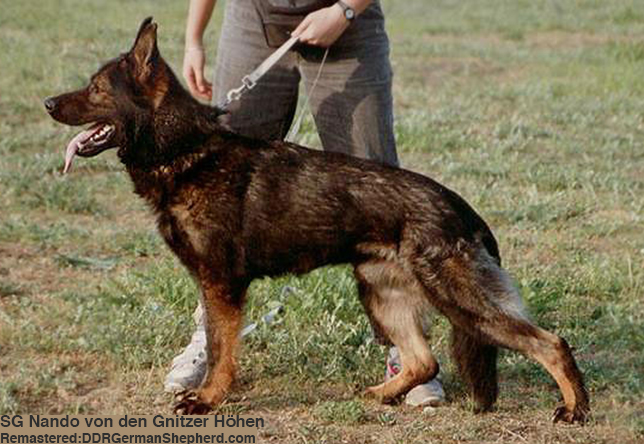 Male Born: 18. July 1991 SZ  1826406
Hip: SV: HD a-normal (a1) – Elbows: Not known
SCHH3 BSP/LGAX2 IPO3 Kkl 2 
SchH III 100 – 94 – 97 = 291 (V), IPO III, BSP, 2 x LGA  KKL II , ZB: SG, A Normal
 Linebred : Ex v Riedstern 5, 5 – 5, C – v Marderpfahl (Condor – Cora) 4 – 5
In the Past, as Germany was shared between West / East we lived and grow up in the schutzhund scene from West Germany but we love the type of the DDR dog. Good bones, big heads and very good color. But here in Western Germany it was very hard to get a DDR dog! Nobody could understand it, who have not lied here.

After the wall came down, we saw and tested a lot of DDR dogs, but the most are not usable for high level sport/competition. Problems in drive – not enough prey drive / too much defense, problems in grips and in obedience to lazy.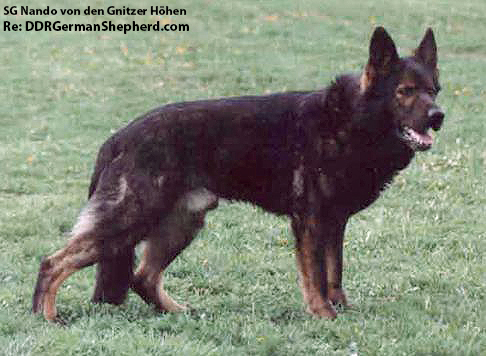 The Family Stoetzner .- breeder vom Zentaur from Neubrandenburg came for training in my club from time to time.
They are the owner of the famous Zorro vom Laager Wall! So I have the opportunity to work Zorro.
He is a very good male and passed down to his offspring. I know that he was a good producer which I like. So I bought a puppy out of him.

In winter 2001 Petra Stoetzner phoned me, that he have a very good puppy for me. So we drove for 3 hours to Neubrandenburg and checked out the puppy.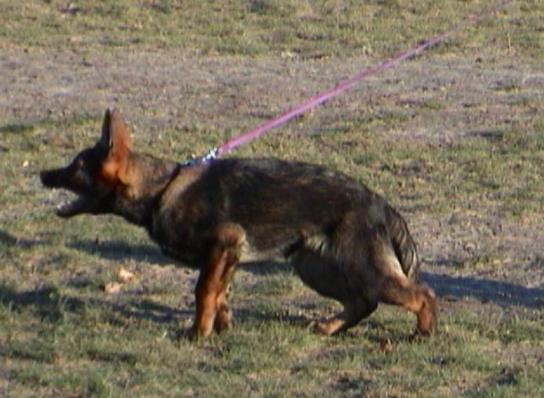 A very good pup, but than I see Nando, a 5 months old puppy, dark sable and top bones good head.
I say, I will buy this dog not the pup. Guenther said that he will not sale them, but he will think about my offer.
We drove home without a dog. Next weekend we drive the way again (no phone in the DDR in this time for private people) and than we get him, because we have a very good club and helpers for better work. So Nando came to me!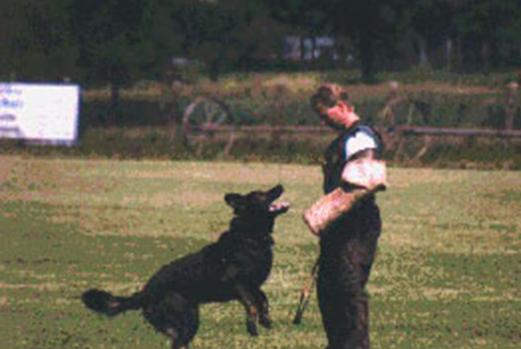 We start train him in tracking; here he was a very good dog for tracks. He make later all trials with a very good score in tracking! In obedience he starts with a very good play drive and so we train him about this.
After any corrections he was very fair to the handler.In protection work, he was a dog with very good prey drive (not so normal in this time for pure DDR), from start with very good grips and in the age of 2 year he get a very high aggression against the helper.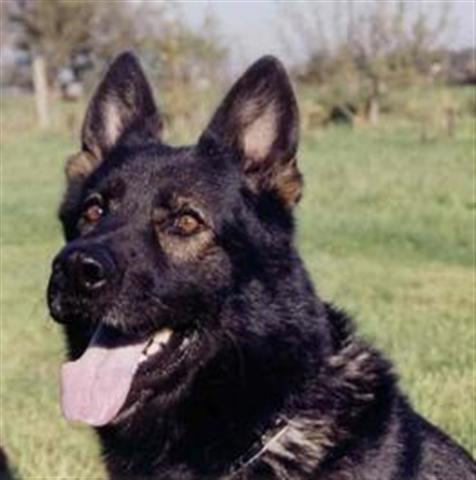 When he was 3 years old, after the BH, my wife Sabine trains him, because I start to build my house and have not so much time.
She titled him in 1 year time from SchH I to III. In 1997 she compete at the LGA with a score of 92 / 84 / 92 = 268 G, 1998 with a score 95 / 90 / 94 = 279 Rank 3 (1 Rank better than me 🙂 and get a place to the BSP – Team.
So we both are in the Team for BSP!

In breeding, he makes 40 litters in Germany, Austria, Sweden, Holland and USA. He produced a very good health, very good anatomy and temperament, good bones, big heads and good color.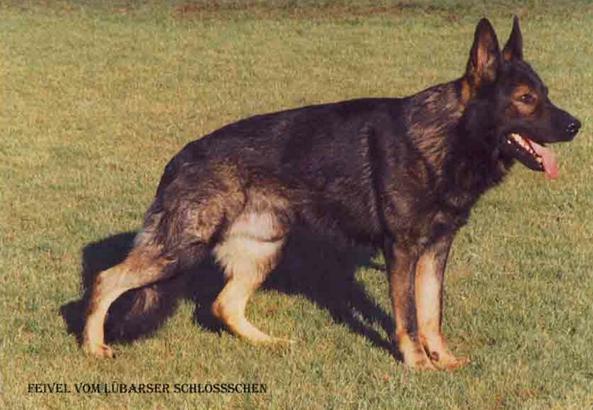 He produced good prey drive and very good aggression. In my opinion he produced the best offspring with West German working females with good prey drive.
Nando died in the age of 13 ½ years. In our kennel, his spirit lived in his offspring.
His best son, in my opinion is my Feivel vom Lübarser Schlösschen SchH III, IPO III, LGA (best SchH III score 100 – 96 – 96 = 292 V) KKL I, A-Normal, ZB: V. Feivel comes from a litter with Nando and my top female Gundel vom Wittgensteinerland SchH III, IPO III, 6 x BSP.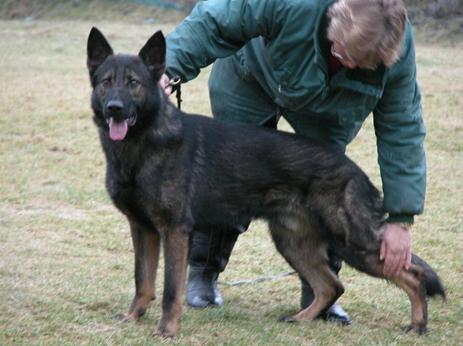 Feivel carries the excellent traits of his sire and he also produced top working dogs all over the world in the real type of Nando.
Now I have a Feivel son Paulus vom Mark Ottenhain in my kennel and competing, so a Nando's grandson for me.
So we will have Nando's blood with us and live forever!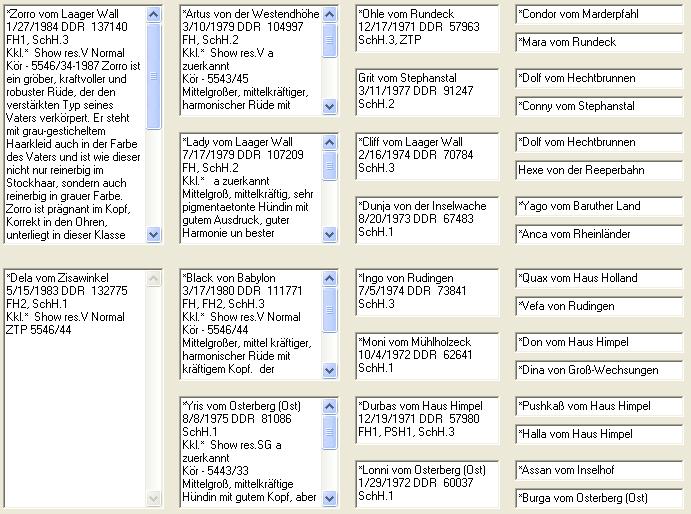 Uwe & Sabine Stolpe – Kennel vom Lübarser Schlösschen & vom Bernsteintal
SV-Judge – info@dogtrainer.de